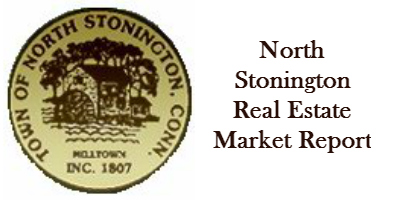 The North Stonington Real Estate Market Report is a monthly statement of the median sales price for homes, the number of sales in North Stonington, the average price per square foot for homes, the number of homes for sale, and the average listing price of North Stonington homes for sale
According to Wikipedia, the rapid residential growth of North Stonington led to the development in 1963 of planning and zoning restrictions and guidelines as North Stoniongton citizens became increasingly anxious about the potential for overdevelopment destroying the rural nature of the town. Population growth in the past thirty years has continued, but at nowhere near the break-neck pace of the 1950s and 1960s; today, the main challenge to preserving North Stonington's historically rural character comes less from housing subdivisions and more from big commercial development ideas. North Stonington, because of its access to I-95, rural charm, and after 1992 its proximity to the
Mashantucket casino
in the adjacent town of
Ledyard
, has attracted numerous would-be developers who have advanced as-yet unsuccessful entertainment park schemes for the town.
North Stonington residents and visitors cherish the town for its beauty and historic value. In 1983 the village was added to the
National Register of Historic Places
, based on 58 existing homes and other buildings from the late 18th and early 19th centuries within the North Stonington environs.
Click here for North Stonington Real Estate Market Report