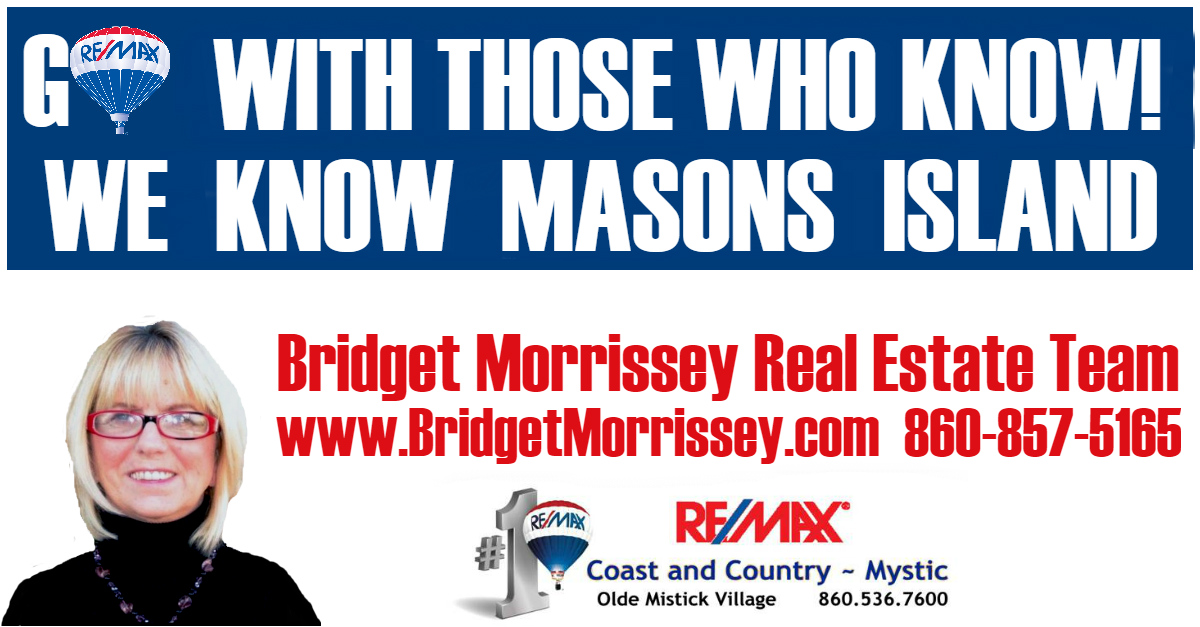 Masons Island is located at the mouth of the Mystic River and faces Fishers Island Sound to the south.
Information about homes for sale on Masons Island and Masons Island properties for sale can be obtained from the Bridget Morrissey Team by calling or texting (860) 857-5165.
For the nautical enthusiast you can find Masons Island on your NOAA Chart at
41
o
19.33
'
N
x
71
o
58.02
'
W.
Most of the homes on Masons Island are almost 1/2 an acre, around 2,000 sq. ft and have three bedrooms. The Mystic drawbridge is visible from the north side of the island and the restaurants of Stonington Borough and Westerly are within a fifteen minute drive.